A holiday to the Greek Islands!
I know people rave about the Islands all the time because they're so beautiful and so I'm really dying to go. I've been looking at photos of Mykonos and Santorini and they seem to have quite a lot of fun things to do, plus a good mix of culture, partying and relaxation.
Mykonos
I've heard Santorini has a great variety of beaches and the hot springs there, but really, how can you beat a view like this?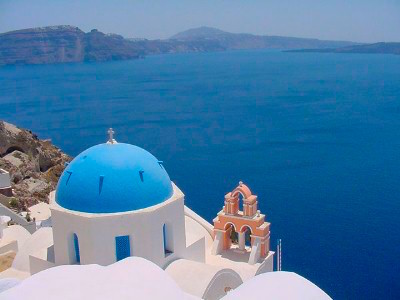 Santorini
Who has been to the Greek Islands and can suggest some great ones to visit?