I've always been meaning to check out
Real Techniques by Samantha Chapman
make up brushes but never got round to actually buying/trying them. Well, of course when I found out that iherb.com was getting rid of their free international shipping option on 31st December, I just had to order!
iHerb.com sells the brushes for such a discount on the normal Australian Retail price of these brushes - if you can even find the brushes in Australia! I know of only two places that sell them, one being Priceline which I realise is everywhere, but still that's not very much choice!
I took the plunge having never even seen them in real life but I did extensive internet research and figured I was only spending US$45 anyway. Samantha Chapman is a make up blogger whose range of make up brushes are renowned for being good quality, not too expensive, and fabulous for make up application.
To my excitement, the brushes arrived yesterday just two weeks after ordering! Not bad for free shipping from the US...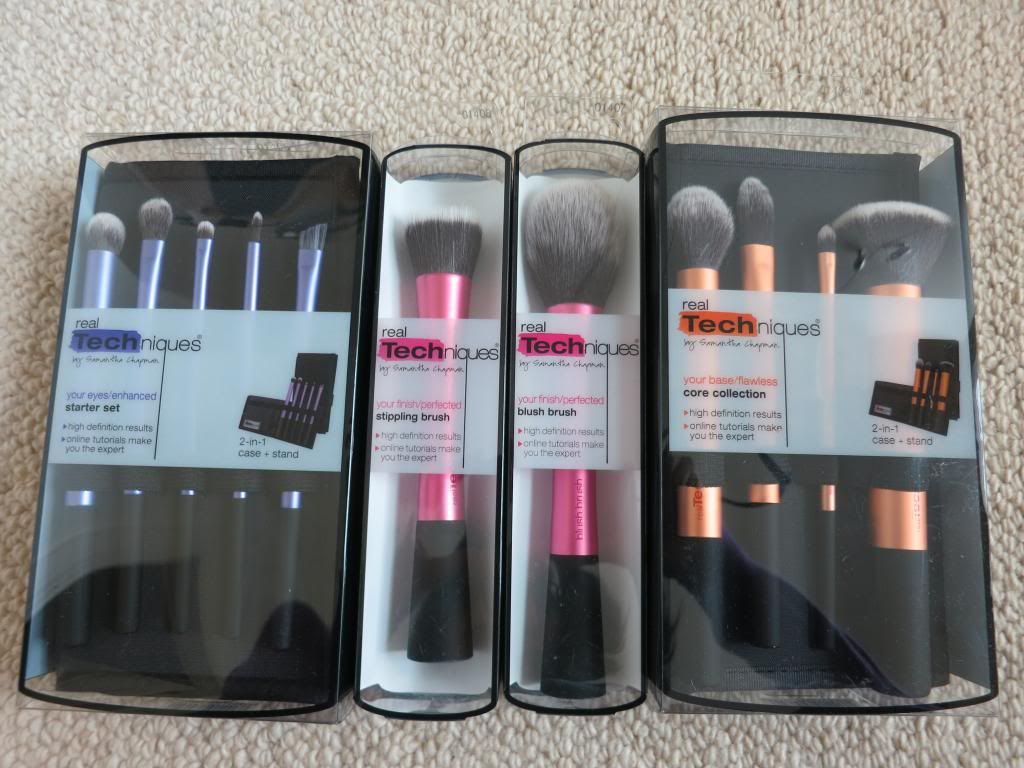 Anyway I ordered in total 11 brushes - 2 sets and 2 individuals for just US$45. At Priceline just one of the sets costs approx A$40-45 so really I'm saving myself a tonne of money even though it seems excessive to buy so many brushes.
Excuse the tonne of photos ahead but I wanted to show you the packaging and the brushes themselves. So I went for these two sets because they seem like great 'starter' packs with all the kinds of brushes I would use, plus the cases are uber portable and act as a make up stand. There is actually a make up base/foundation set (3 brushes) but I didn't buy that as I preferred to buy the two individual face brushes I wanted (see further down).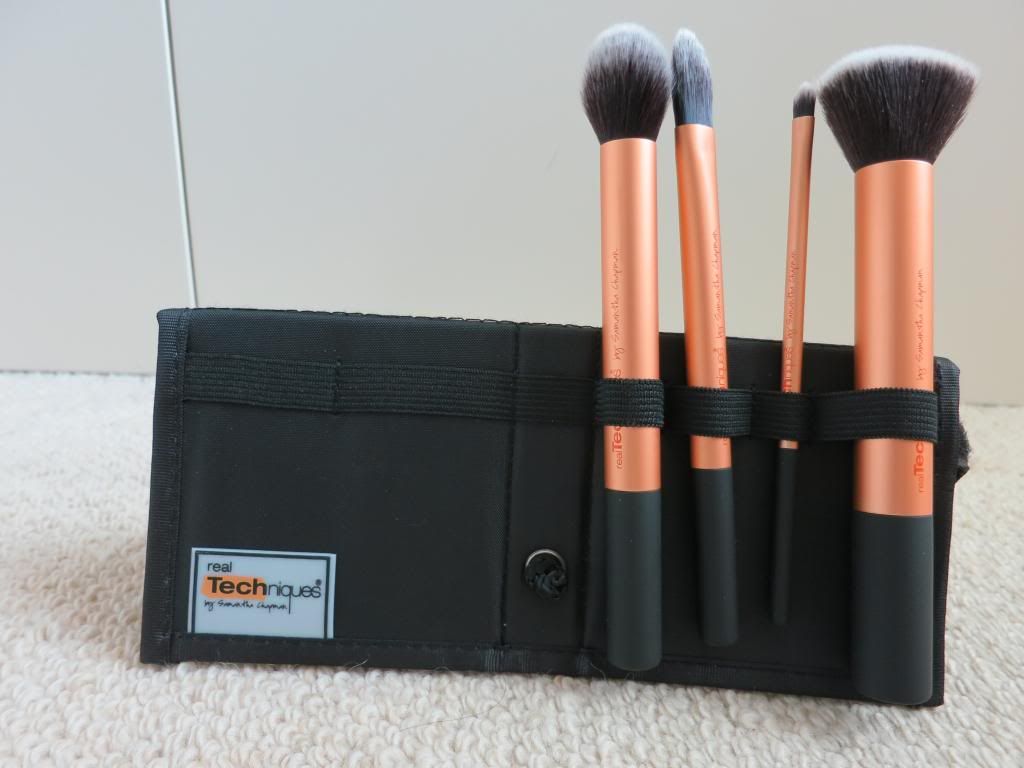 The brushes themselves are awesome to hold and where possible, stand by themselves due to the chubby rubber bases. I like the cool colours they come in too which makes them easy to identify.
And you can see in the pic below that each brush has the name of the brush on it so you can also identify what it is best used for.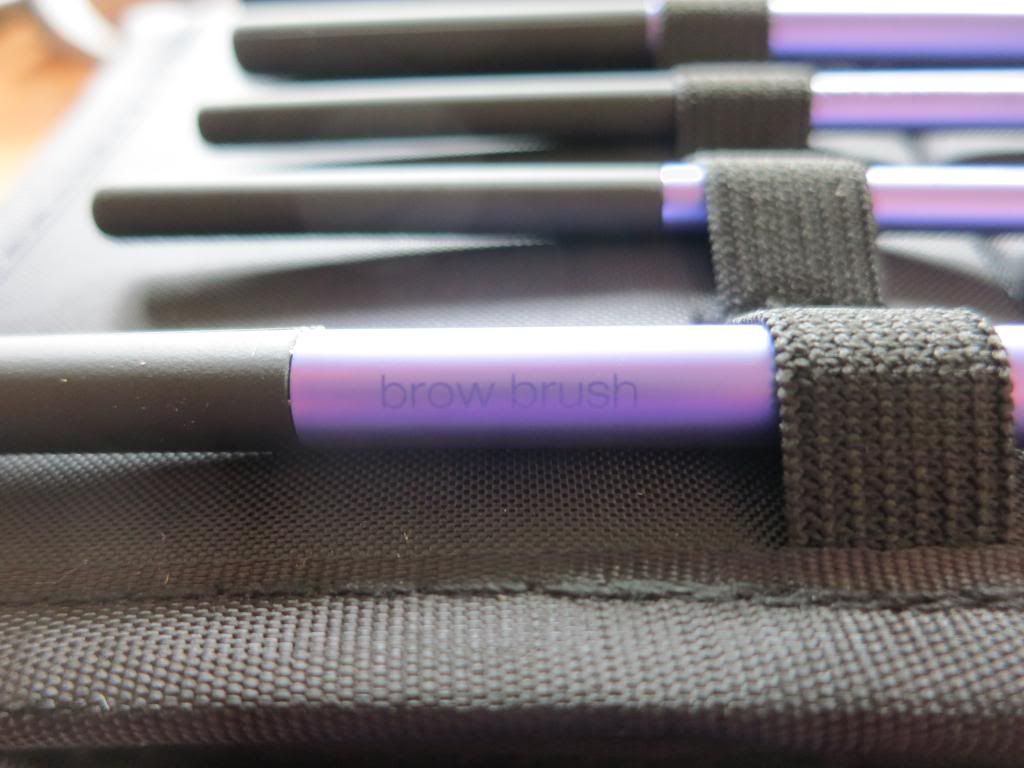 And in case it all wasn't enough as well, the back of the boxes for the two sets come with useful pictures, details of each brush and how you may want to use it. She has on her website useful 'how to' videos, not that I've actually visited them yet (but I will!)
Here is a pic of the two individual brushes I went for - a blush brush and stippling brush. If there are three make up items I wear regularly (at least a few times a week), it would be blush, light buildable foundation and eyeliner. So of course these two brushes are great for the first two!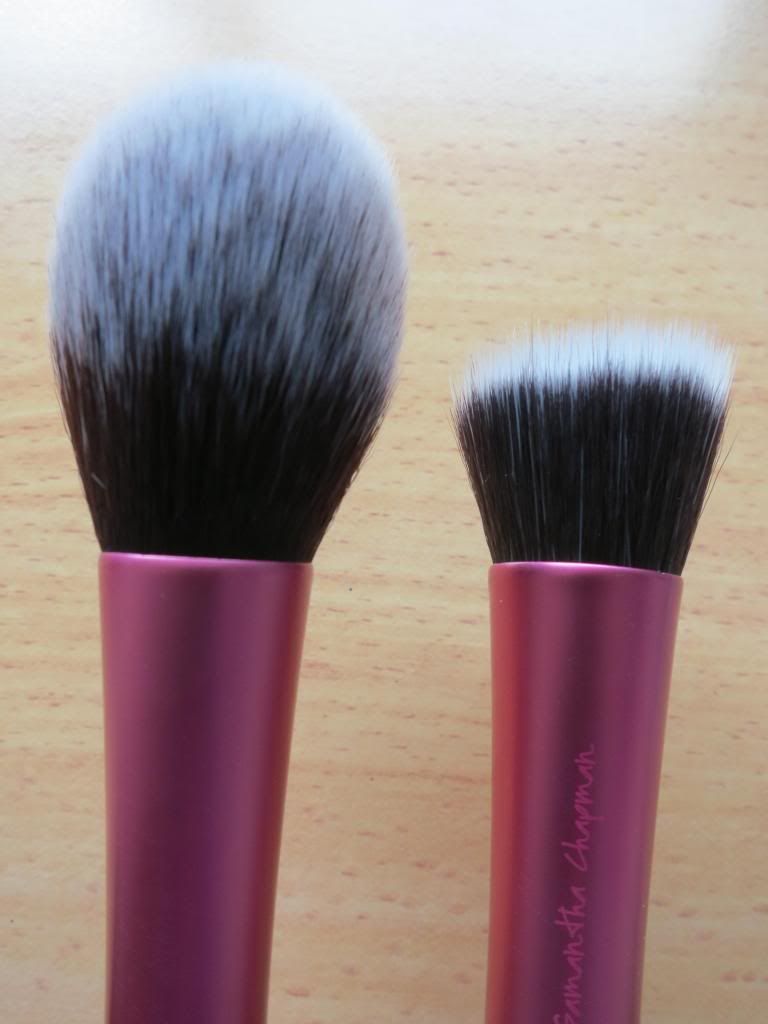 The blush brush is amazing even just to look at - it was so tempting to just open the box and brush it against my face because of how plush and decadent it looked. I tried it lightly tonight and I found the application to be very soft and natural, which is great for everyday. I'll have to see how buildable I can make my blush without needing to pile it on my brush otherwise I may stick to my kabuki type retractable brush for stronger pigmentation.
As for the stippling, I use it for the airbrushed liquid foundation look. I only briefly used it today for the first time and it felt great against the face and felt like it would allow me to build my make up well (as I prefer light foundation most of the time as a spot treatment on blemishes).
If you want to buy these brushes I would suggest you 1) buy on iHerb.com and 2) BUY NOW! If you buy before the end of 2012 (i.e. in the next 24 hours or so!) you can get free international shipping if you purchase over $40 worth which is really worth it in my books.
And in case like me, you like a good deal, here's a discount code for any new customers to get
$10 of their first order of $40 or more.
iHerb.com also sells all sorts of other chemist/supermarket like stuff (vitamins, grocery items etc) if you don't feel like making your order all make up brushes!