After having heard people talk about
Jimmy Liks
in Potts Point, I recently dined there with a 50% off internet deal. Asian shared style eating is always great for group dining so I went with a table of 4 so we could try a lot of dishes.
My first impressions were that I really liked the decor - with its long tables and mood lighting I could see it being an awesome group event place, especially because set menus always work well with asian food. I'm sad to say the positive comments mostly stop there. I certainly didn't hate it, but I didn't think it was great and if it weren't for the 50% off I would probably have felt more negatively towards it.
The cuisine isn't strictly from any particular region, instead the menu reads like a 'Best of' South East Asia and Chinese influenced dishes.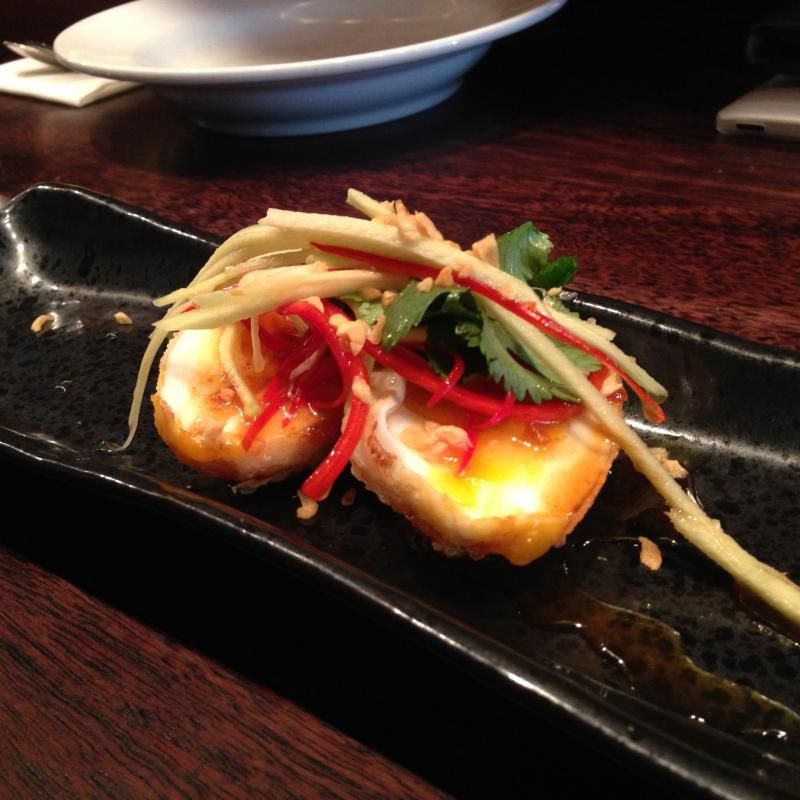 Son-in-law free range duck egg $8.50
I love soft shell crab ($23) so we had to order this - it was crispy and tasty, though every asian restaurant nowadays does a decent rendition so it wasn't ground breaking.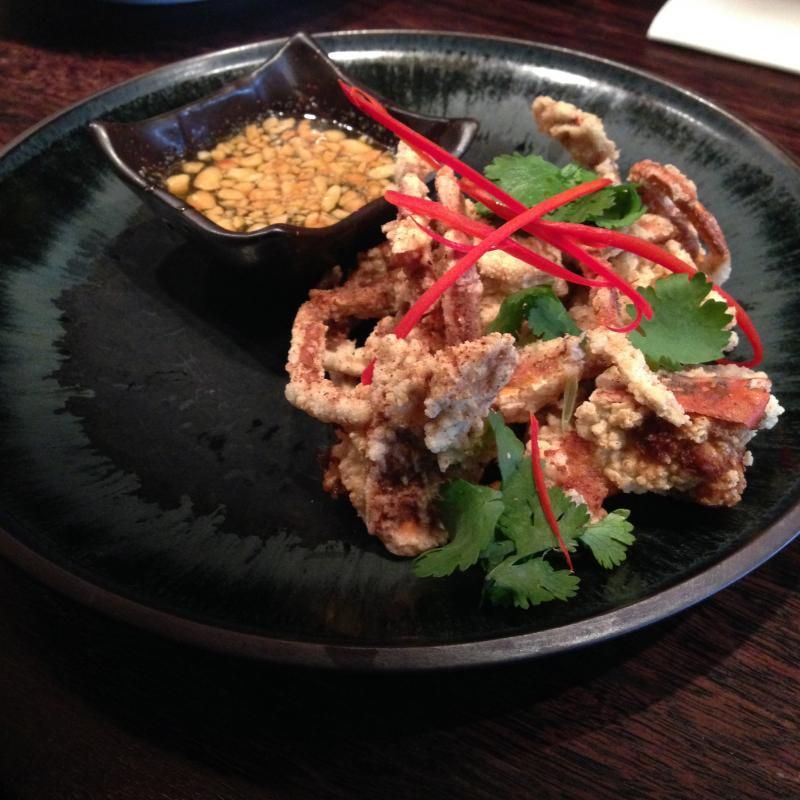 This was my favourite dish of the day - crispy skin salmon with watermelon salad ($28). It was fresh, the salmon perfectly cooked just a bit under, with a nice mix of zesty dressing and watermelon.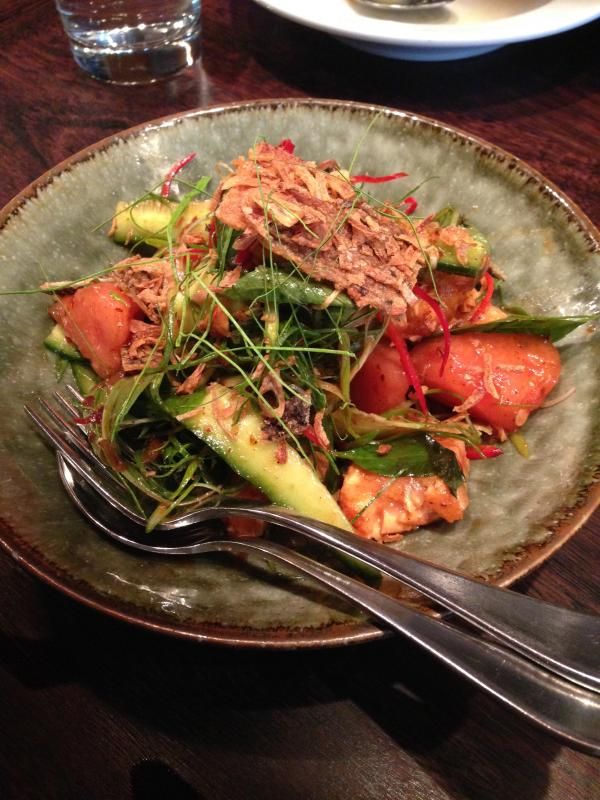 Twice cooked sticky pork hock (large size for $29) - this dish was so rich and hard to eat by the end, and it wasn't because it was bad necessarily, it just felt like every other dish in terms of flavour but with a heavy fatty pork hock.
The duck was meh. And I love duck! But this was just average. Mainly because the flavour base was a sticky sweet sauce which you can see at the base of the dish. Just not how we expected crispy skin duck to be served!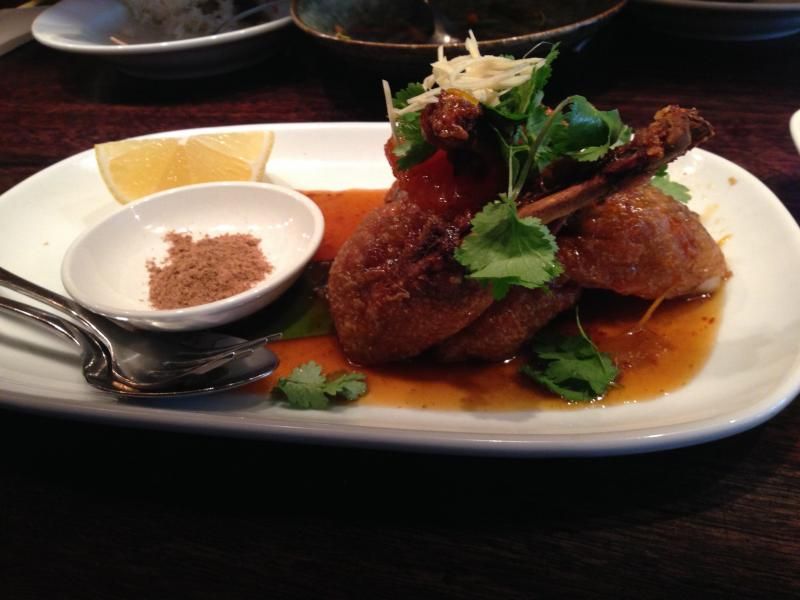 Crispy skin half duck ($35)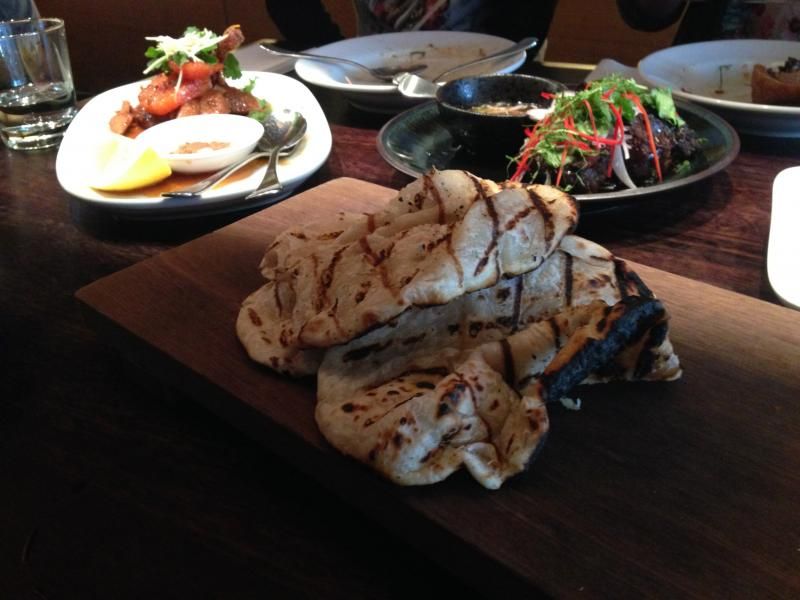 Char grilled roti bread ($5 a piece)
So overall the problem really lies with the fact Jimmy Liks isn't the cheapest, and then everything kind of tasted the same. Every dish seemed to have the same flavour base and while at least everything wasn't overpoweringly spicy (which I hate, because it just kills any sense of taste you might have), all the sauces lacked punch. So then you just added more sauce and got overdosed on sweet MSG. When you can get such amazingly authentic, cheap asian food in Sydney, it's a pity that Jimmy Liks didn't live up to the hype for me. That said, we didn't drink cocktails with our meal but we saw others drinking what looked to be amazing concoctions, so maybe that's the trick, to get happy on alcohol?