When I was in Bali it almost seemed like a necessity to make a trip for drinks and dinner at the infamous
Ku De Ta
.
Our private villa was actually just down the road from the bar/restaurant so one night we took a nice walk down there to start with drinks.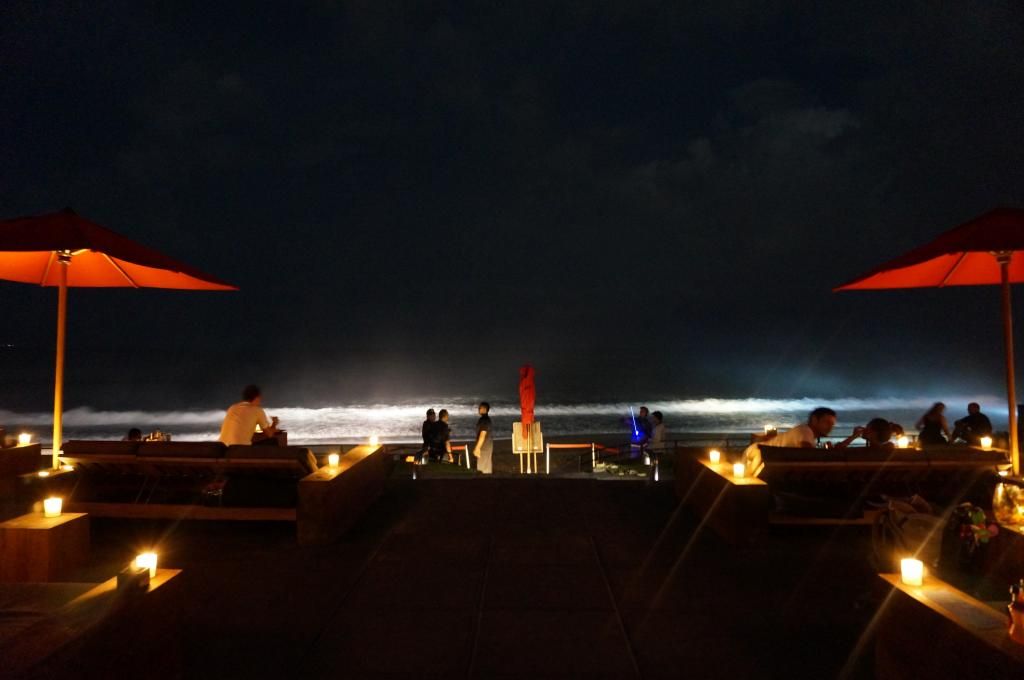 The setting is just so beautiful for a glammed up place to drink - you can sip your drink while watching the sun set and as you hear the lapping of the waves. Plus if you're that way inclined you can even run into the surf then come back to retrieve your drink. Bliss!
Drinks were tasty, though at Australian prices, not the cheap as chips $5 for a cocktail many assume would be standard across Bali. But as the saying goes, you get what you pay for, and these drinks were delish! Of course you're partly paying for being able to have that breathtaking view and setting and in by books there is nothing wrong with that!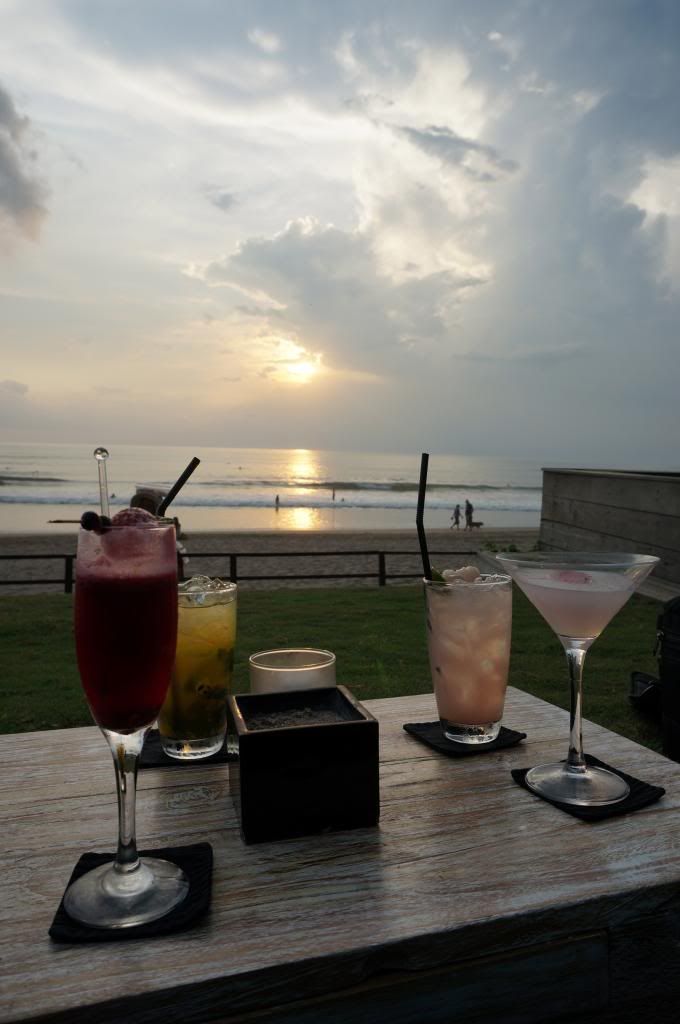 We actually moved seats twice because we wanted to get a different view and both times it was so comfy and relaxing.
Look at that sunset, right?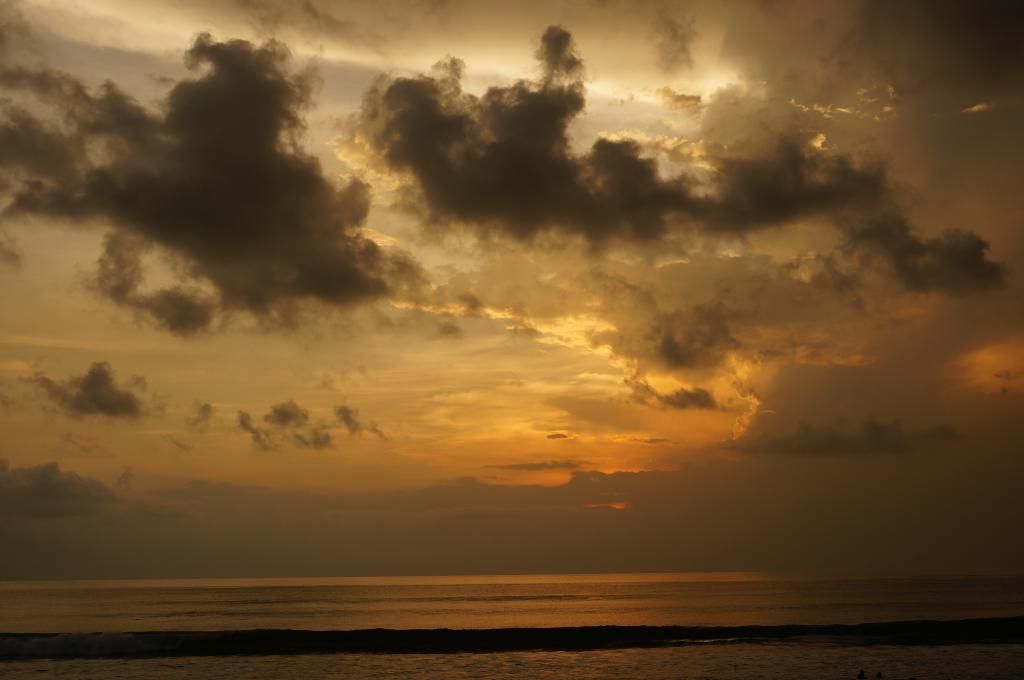 Anyway, once we had watched the sun set we moved onto the restaurant where we had a reservation for dinner. The restaurant is in a U shape around the bar area and so with it being all indoors its all low lit and moody for a very romantic feeling. While I'm sure there are many who go there for a romantic dinner, there were also lots of families and groups dining when we were there.
The menu is again Australian prices, however all items seemed very accesible and there definitely was something for everyone.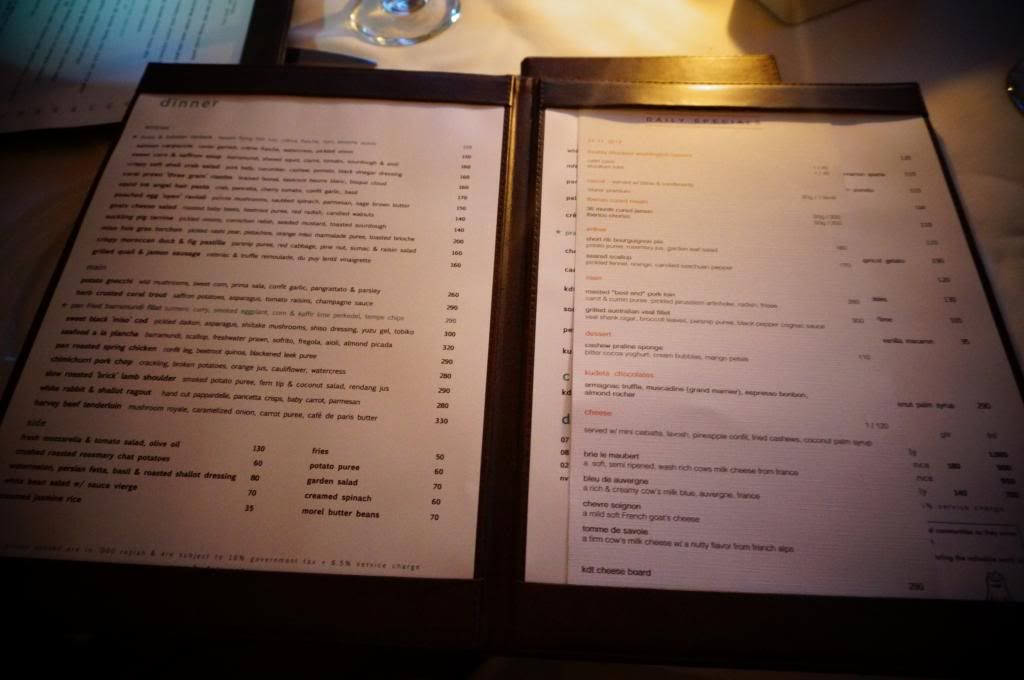 We had spent the whole day eating and doing not much else so we went for Entrees and some dessert.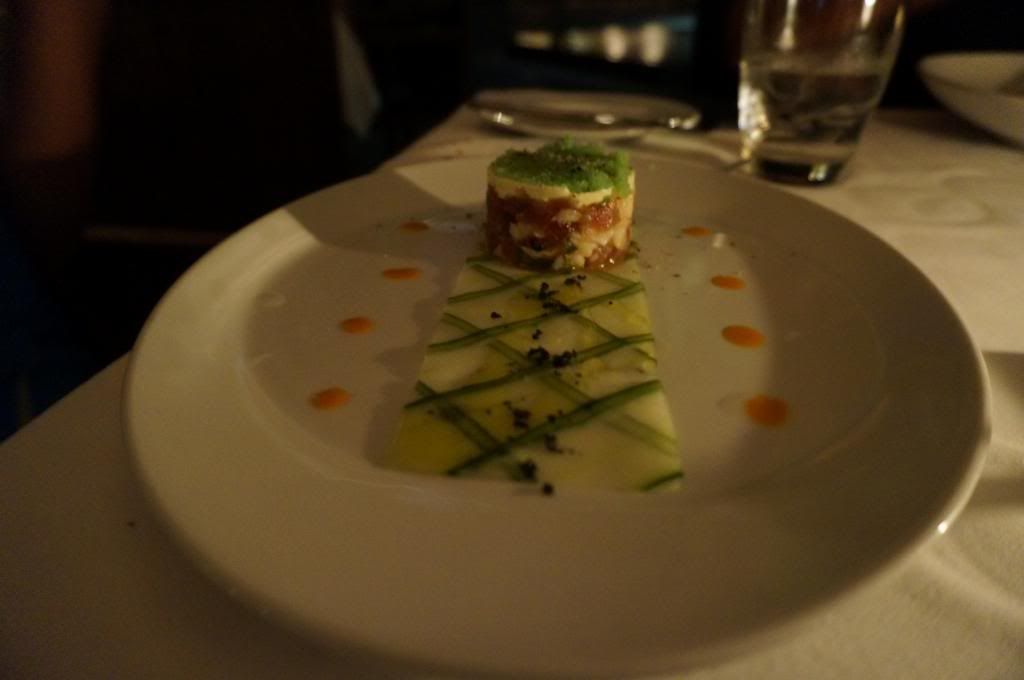 From memory this was a seafood terrine.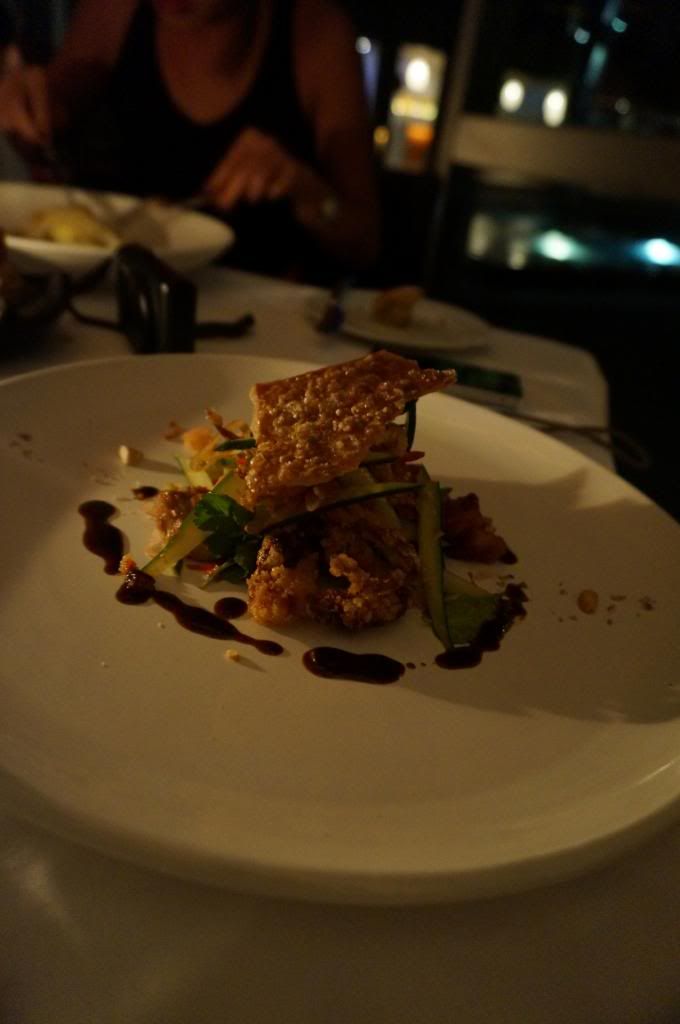 This was a really tasty pork and soft shell crab salad mix that was well balanced and tasty!
Unfortunately I don't have any pics of our other entrees however here's an obligatory photo of dessert. Creme brulee...yum!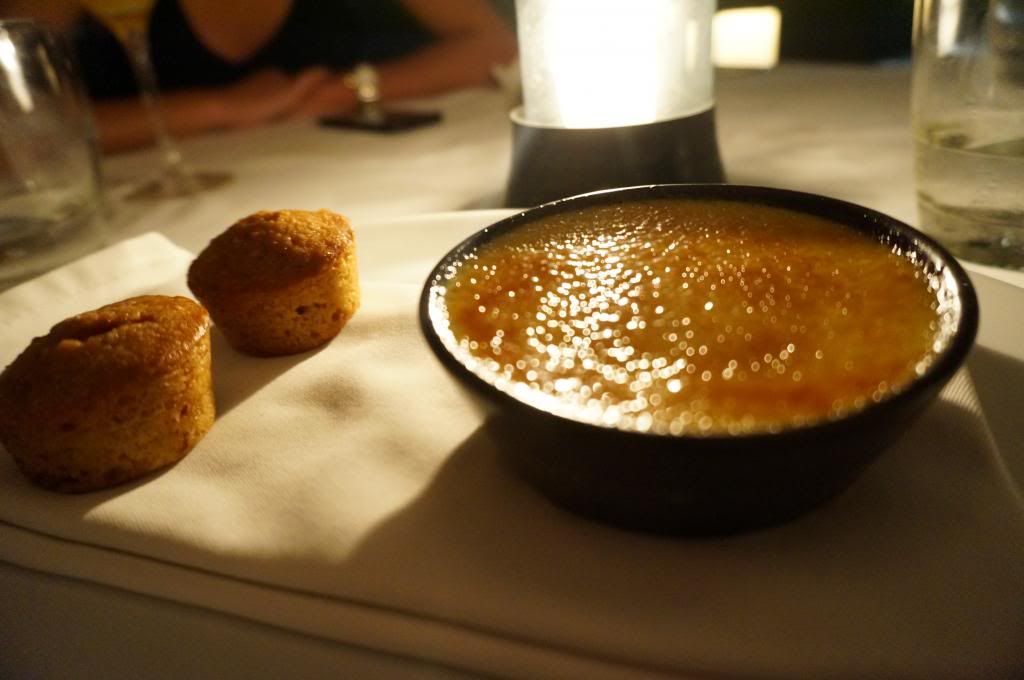 All in all, I've probably not done it justice with my descriptions but I hope the pictures of the drinks and setting speak for themselves. It was just such a relaxing way to spend the night!