If you follow my twitter you'll remember I moaned about breaking the chain on my
Jennifer Zeuner
horizontal cross necklace. Well I was annoyed because I was in a rush cleaning the chain and pulled a little too vigorously and some of the chains snapped. Damn!
Anyway, I was going to hop to her online store and order a replacement but ended up fixing the chain to a certain degree. So then I was tempted by all the other goodies and did some sneaky self gifting :)
I've always loved this swirly monogram necklace on
LC
and a whole host of other celebs thought I would take the plunge and get the medium silver (the large, while beautiful, was more than I wanted to spend even with discount codes).
There was also so much indecision because I wasn't sure if I should get the swirly monogram necklace with three initials or just the one, but ended up choosing the latter.
The website claims the orders may take up to 3 weeks to ship, but I literally had the necklace in my hands within a week of ordering, and all with free shipping internationally! Bargain! The packaging was beautiful too...
And a close up...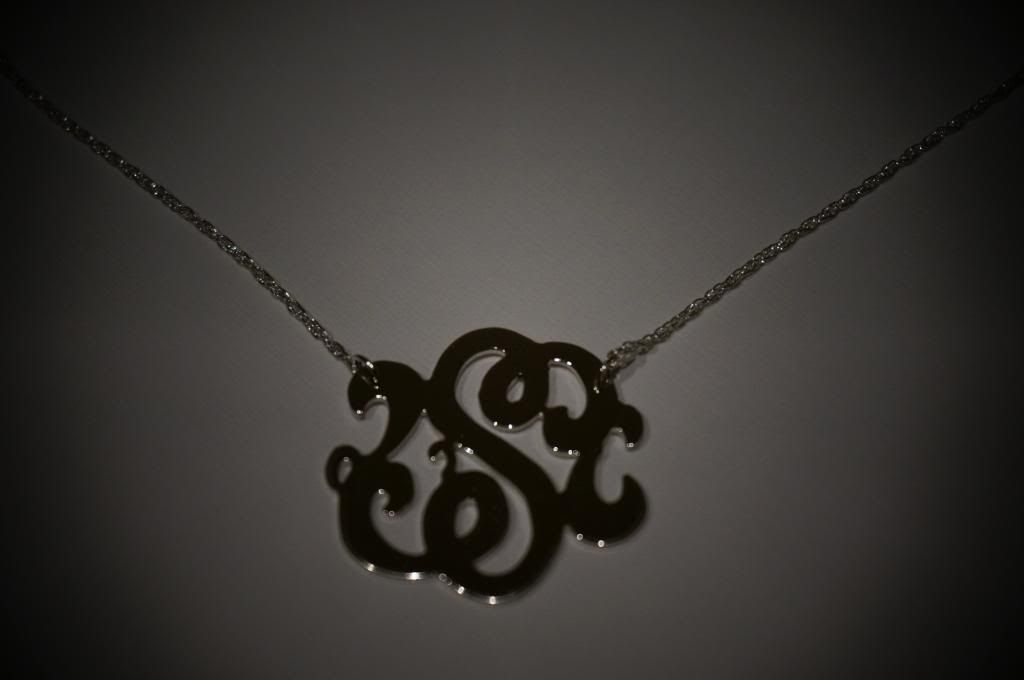 I also love this one on Whitney Port (its a round disc with 1 or 3 monogrammed letters). I would choose 3 letters for something different I think...but for now this one is staying on my wishlist!