I finally got to see the giant duck in the harbour as part of
Sydney Festival!
To be 100% honest I was a little underwhelmed - OK so it's completely and utterly adorable and I'm a sucker for cute things but with all the hype and all the things I heard friends say I had just expected it to be...bigger! Everyone tells me I'm silly to say that because yes, it's pretty massive, but I thought it would be sooo tall!
Anyway..first for the bad pic to give a sense of how big it is: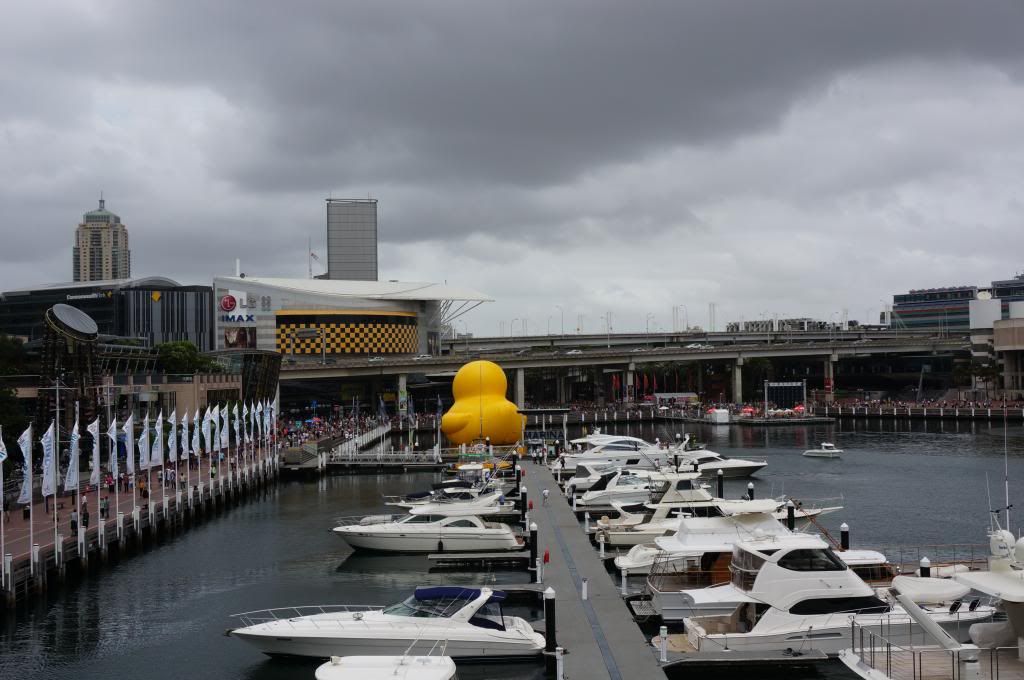 I went on a grey cloudy day which actually made for great photo taking!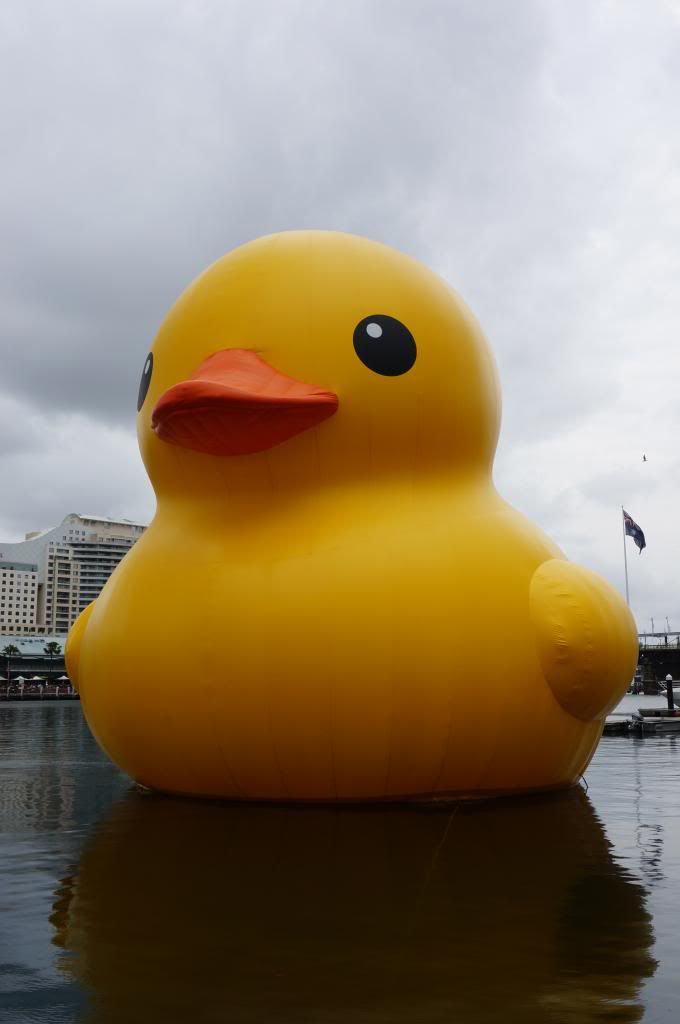 Oh look its a ducky reflection...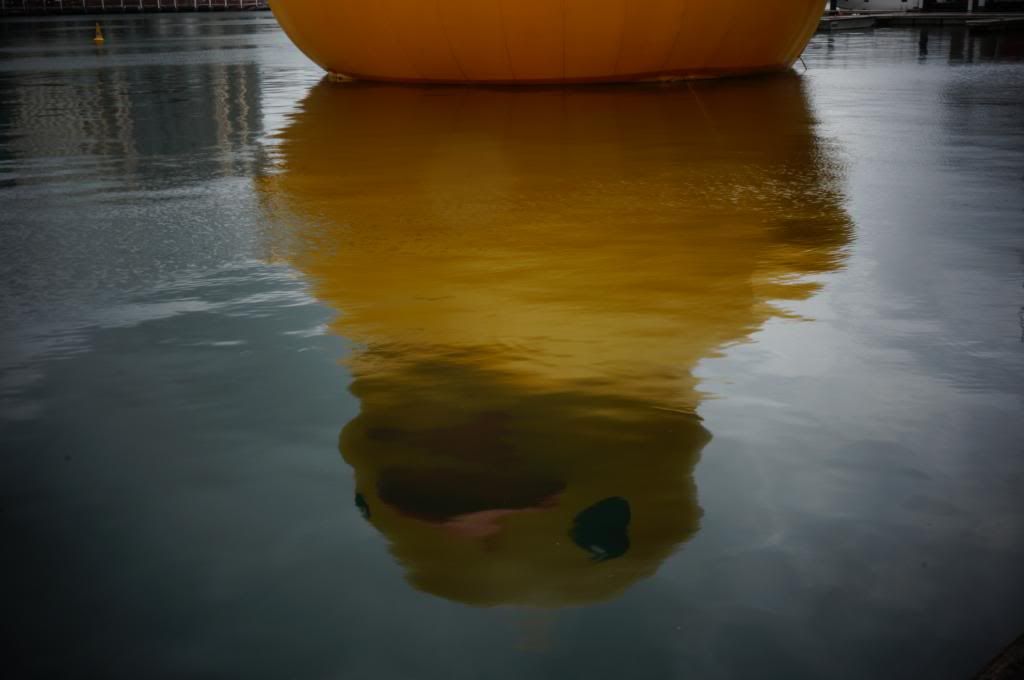 Quack quack, anyone?