Recently, I started a new job and as with all 'life' events and milestones I like to mark them with some kind of purchase or nice meal or some other special something. This time I happened to walk into
Georg Jensen
where they had select pieces from the acclaimed 'Daisy' collection on sale so I just couldn't help myself but add to my ring collection.
Isn't the packaging just so elegant?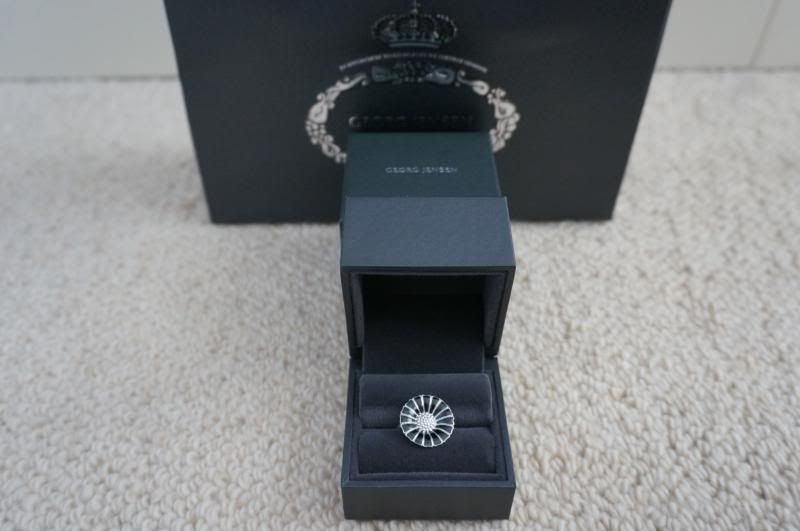 I've always loved the Daisy collection, and its based on Queen Margrethe of Denmark's love for the Daisy (you'll often see her sporting some kind of Daisy motif jewellery item). This ring is delicate in that the black is actually all enamel embedded into fine sterling silver. The edges of each petal are actually small grooves so that the ring isn't just a circle, but actually with defined petals. It is really quite beautiful!
Unfortunately they had absolutely no stock in the country of the smaller sizes so I had to settle on one that fits my second finger, but I still quite like it! :)