I had been dying to try
Chur Burger
for the longest time, and with their annoying open times (not open Monday nights, not open Sunday at all!) I kept on missing out. Anyway, I finally tried it this weekend and it was awesome!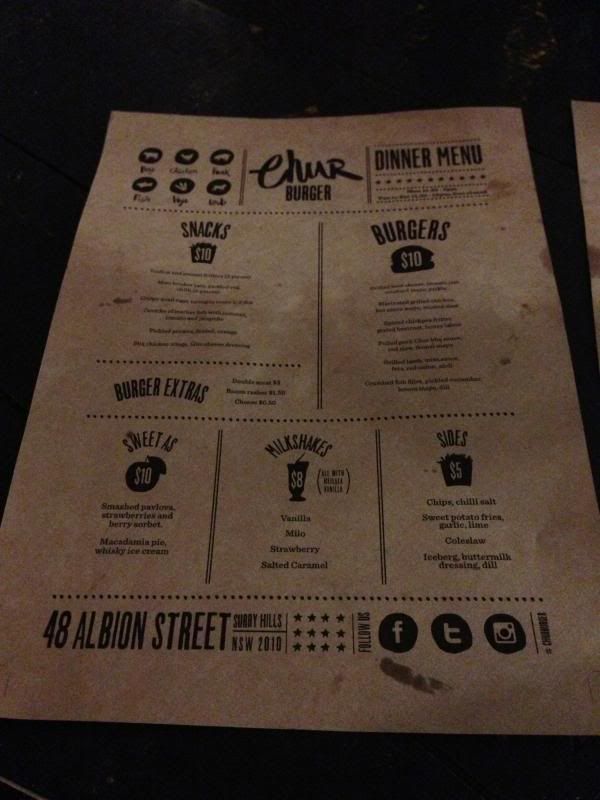 I like the setup - casual dining with a cool vibe, you can walk in/walk out and its easy enough to get a table, even for larger groups of 6. The music is a little loud to be able to sit and have comfortable conversation over, but the menu more than makes up for that.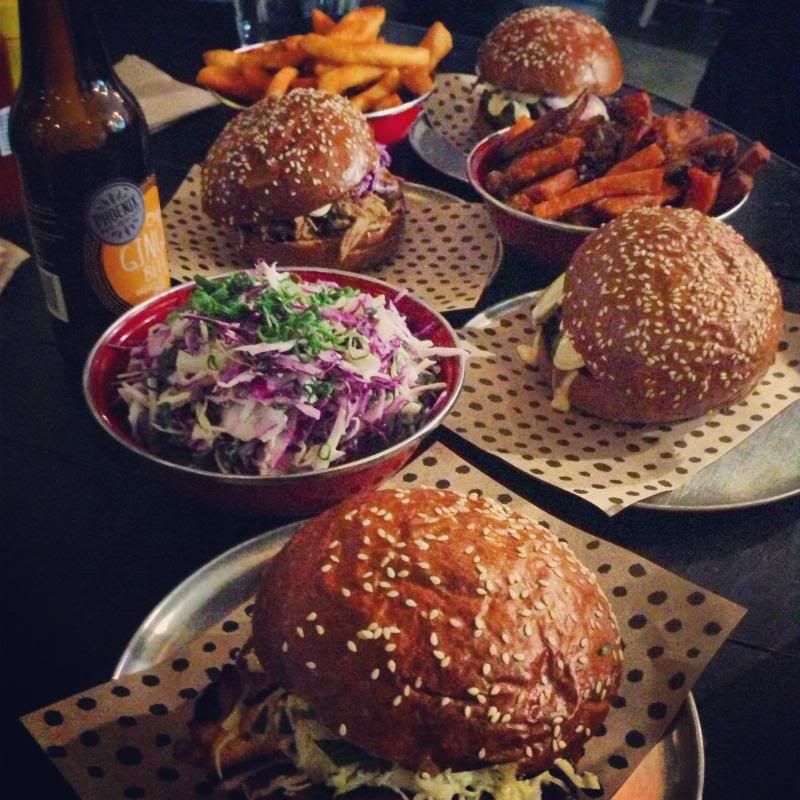 All burgers are $10 (how easy is that!) and they all sound delish. I went with a group of 4 and we all tried something different and none of us had a bad thing to say. I liked the chicken one I had which had a zesty mayo dressing (my friend commented that it looked like Big Mac sauce, but let me assure you it wasn't
just
any old sauce).
We also ordered a good range of sides with the coleslaw being a clear winner, as were the chips which had a cool chilli type salt on top!
Anyway, we didn't get to try any shakes or the desserts, though I am dying to try the smashed pav (I find it very difficult
not
to order anything with meringue when I see it on a menu) so I will be back for sure for when I need a quick and easy dinner that won't break the bank.