When I heard there was this uber cheap deal on
Kathmandu's
online sale as part of Click Frenzy, I just had to make an order. I've got a few of these microfibre towels at home already that I used to use camping, but they're so small and light that they're great for the gym and I knew I had to get some to take with me camping for Glastonbury!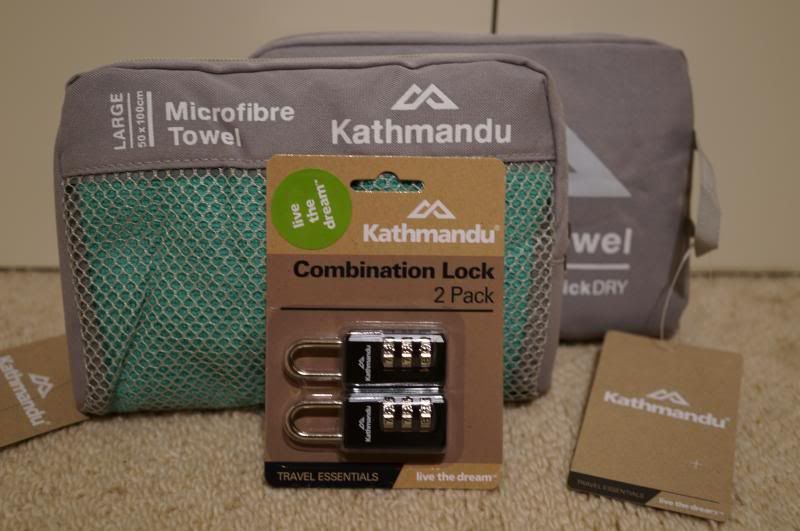 For the Large size, they were just
$3
- yes that's correct, $3 for a microfibre large towel (1.5m long, so sizeable!) down from $30 something. The bargain website forums I read were overloaded with people buying 10 even with no use for them as they wanted to make the most of the $10 shipping but by the time I got round to ordering I could sadly only order 2 even though I wanted to order 5 (two each for my sister and I, one for my mum).
I also added in another sale item in the mix - some travel locks that are smaller than the normal size so perfect on my XL
Longchamp Le Pliage
that I bring with me travelling as my 'onboard' bag.
So for a grand total of $30 including shipping, I got these 3 items! Bargain, right?