I finally made it to
Reuben Hills
, a hugely popular cafe in Surry Hills with Honduran/South American influences. I have to say, everything on the menu sounds absolutely amazing and from what we shared amongst a table of four, it definitely didn't disappoint.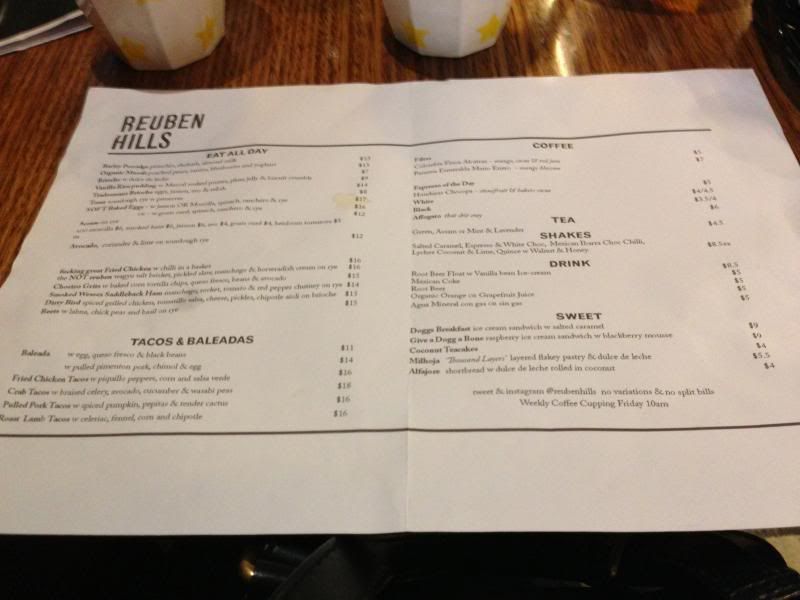 One thing I think is great too is the prices are really quite reasonable and with sizeable servings it definitely makes one of the 'cheaper' cafes around the area in my opinion. No doubt that probably is one reason why the wait can be quite long for a table at times!
Anyway, here's some snaps of the food we ordered: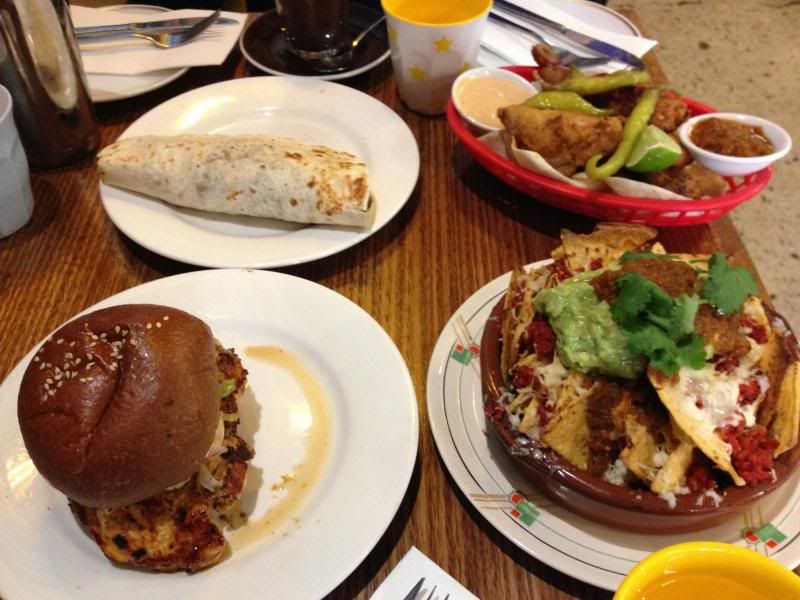 Clockwise from top left -
Baleada
- Honduran tortilla and this one had pulled pork filling. This was really large and quite tasty, though not the most amazing tortilla you've ever had
f-ing great fried chicken
- this was crispy, tasty and not too greasy so definitely a winner for finger licking goodness!
Chorizo grits -
this serving size was really decent and the grits, avocado, beans nachos dish was easy to share and flavoursome
Dirty bird
- this chicken burger as you can see had a huge lean slice of chicken. I inhaled my share of the burger so fast I can't remember really how it tasted exactly but it must've been good for me to eat it so fast!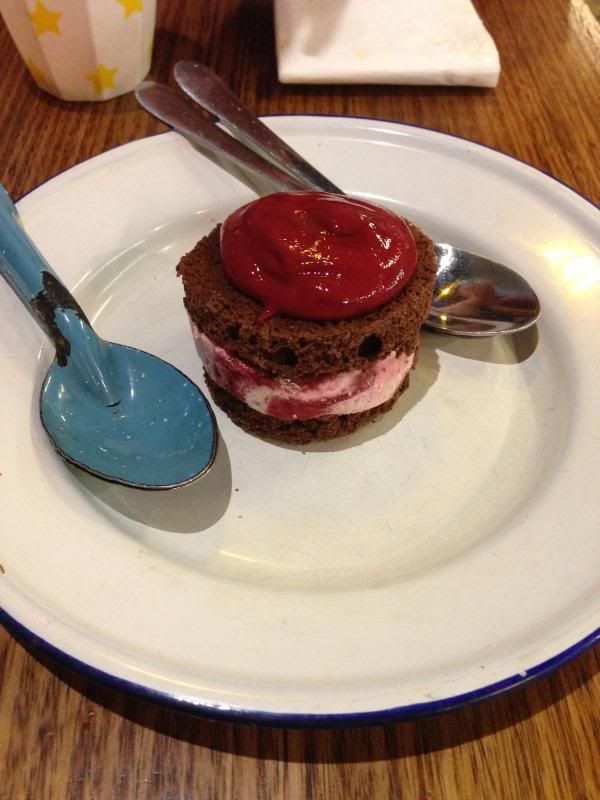 And a meal wouldn't be complete without dessert - this is
give a dogg a bone
which is a raspberry icecream sandwich with blackberry mousse. This was really well balanced in that it wasn't too sweet but it was rich enough to make it a very good dessert.
I will definitely be back, though now I've tried most of the non breakfast menu I think I may have to wait a bit!