I'm going to start a new, hopefully regular, post label called LustList for all the things I'm lusting over lately. I know I have Shoe Watch which I don't get to post about as much (is it weird that I haven't seen any shoes lately that take my fancy?) but this is for everything else!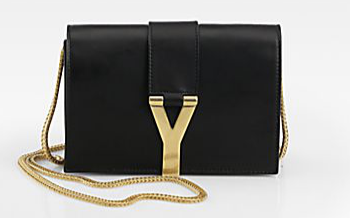 Anyway, I saw this
Saint Laurent
mini chain Y-Ligne pochette which has their signature Y clasp and I
loooove
the look of how practical it is. To be honest in the past I haven't loved their signature Y bags (not a big fan of the chyc cabas for some reason) but this pochette is amazing and even better than the standard clutch.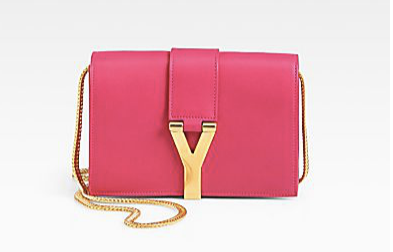 It comes in three colours and I love them all - I would of course get it in black but the inside looks so practical, plus add to that the detachable chain. Love. Plus the pink is beatiful!
At A$1420 on Saks, the price is steep, though I know it is probably much cheaper in Euros.