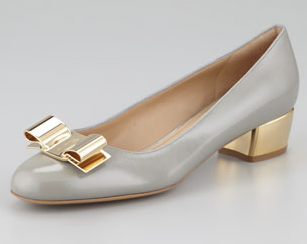 With all the rainy weather lately I've spent a lot of time at home internet researching for my upcoming holiday as well as online shopping.
Its been a while since I've done a shoe watch post...here are some shoes that I came across on my website hopping adventure
Christian Louboutin V-Neck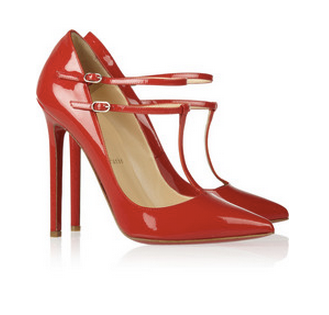 These have been around for a while but I keep on going back to them - they look boring there but amazing on. I love the sexy but demure traditional style and these happen to be 120s, but they come in 100s which is perfect perfect perfect for me! I tried them on at David Jones and wanted them immediately...and actually the price point was decent (600 from memory!)
Christian Louboutin Dos Noeud
I love classic - so these are just stunning and droolworthy in my opinion! The peep toe, ankle strap, bow on the back, and that pinky nude colour. Delicious!
Ferragamo Saphir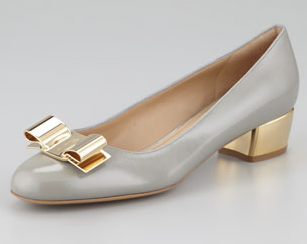 I know its weird that I would like this, but I think its kind of a cute twist on the standard Varas which can be pretty boring. But the gold bow and heel are a nice touch for everyday practical wear.
Now for a hideous pair...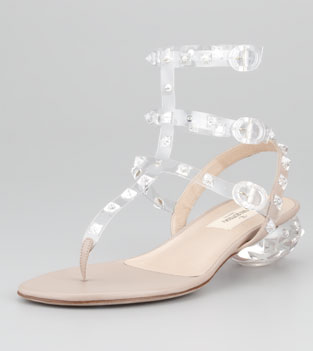 I hope I don't offend anyone here, but can someone please tell me why anyone would buy this pair of Valentinos?? I mean I usually love his stuff, but this is just too eurotrashtastic for my liking. Its got everything going on - studs, perspex, ankle straps to oblivion.
Any other shoes I've missed recently? I've been too busy to internet shop until more recently so I'm on the hunt!