I'm finally getting round to post about my experience dining at
Bridge Room
in Sydney. With an ex-Rockpool chef at the helm and two Good Food guide hats, I was definitely expecting a great meal and they didn't disappoint. Not to mention the service was impeccable, but still casual, which is what I loved.
I wish I had better photos, but my dining companion isn't one to appreciate my snap-happy nature!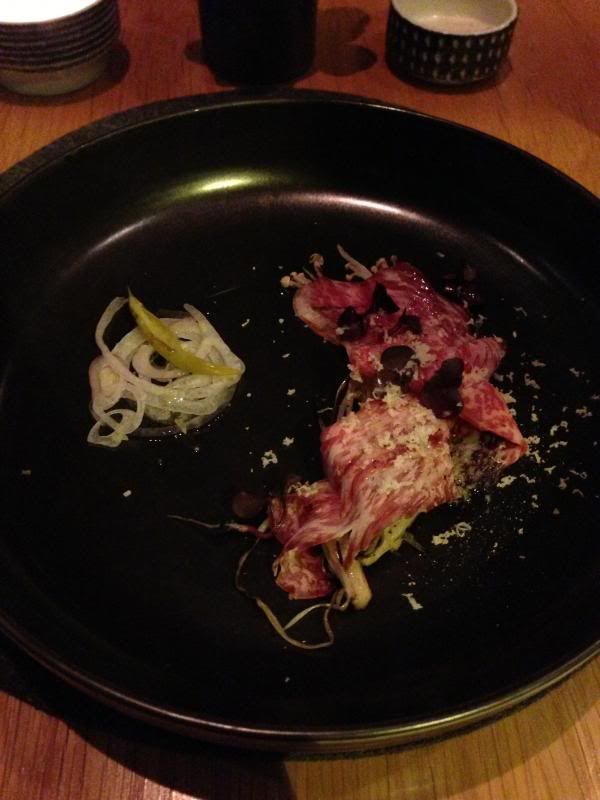 We shared this entree which was a
raw wagyu shoulder, robata smoked enoki mushrooms
concoction - and they knew we were sharing so it came out in two half portions so no plate sharing necessary! :)
Ash grilled duck, organic prunes softened in banyuls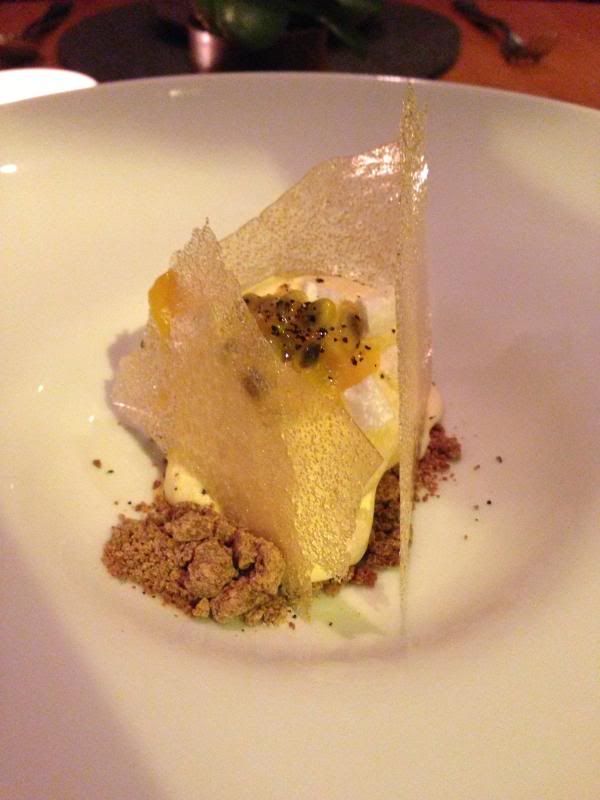 Aerated passionfruit, roasted nougatine, passionfruit ice cream
The dessert was a highlight for me because I chose passionfruit - one of my favourites. Light and easy to stomach after a big meal, yet punchy flavours and some meringue for good measure.
Anyway, we each had a main and dessert and shared an entree and a glass of wine, and it only came to $160 which I think was really good value considering the cost of restaurants in Sydney is skyrocketing. I mean, even a casual mexican meal at
Mejico
can set you back just as much once you add a cocktail each!